VEGETABLES, HERBS AND LEGUMES PULP 100% NATURAL. WE PRODUCE CUSTOM-MADE ORDERS ACCORDING TO BUYERS´ TECHNICAL DATA SHEET SPECIFICATIONS
ASEPTIC PULP
VIEW MORE
WHO WE SERVE
Industrial Clients
Baby Food Manufacturers
Bakeries & Confectionary
Beverage Manufacturers
Breweries
Dairies
Food Flavoring Manufacturers
Food Ingredients Manufacturers
Ice Cream Manufacturers
Processed Food Manufacturers
Commercial Clients
Food & Beverage Distribution Companies
Food & Beverage Retailers
Food Preparation Companies
Hotels, Restaurants and Cafeteria (HoReCa)
Food Service Distributors
Latinamerican Producers
Agricultural Producers & Growers
Agroindustrial Manufacturers
VIEW MORE
WHAT WE DO
Supplier/Exporter of tropical fruit, vegetables, legumes, grains and cereals, fresh, frozen, pulp, industrial and consumer, packaging
Promotion and Commercial Development of Latinamerican Agri-food Companies in LATAM – USA – CANADA – EU – UK – UAE – ASIA – AFRICA
Promotion and Development of Business Alliances of Agrifood, Industrial, Commercial and Engineering Companies from LATAM – USA – CANADA – EU – UK – UAE – ASIA – AFRICA.
Investment in Agro-Industrial Projects
Identification of Business Opportunities and Consultancy for Suppliers and Buyers, Latinamerican and International
Research, Development And Innovation (R+D+I)
VIEW MORE
McCarthy & Fosters International LLC was founded in 2001 with the clear objective of becoming a creator of increased value in the world of fresh flowers, exotic tropical fruits and their pulps through the identification of opportunities and the marketing and distribution of the best and freshest flowers, fruits and pulps from Latin America in the USA in a fair, profitable and sustainable manner for all members of the supply chain.


Since our inception, McCarthy & Fosters has become a useful tool in increasing the profitability of our associate farmers, associate processing plants, and commercial and industrial clients, in both cases completing their structural value chains through our extensive network of professional relationships that allow access to large international markets, as well as the most extraordinary and efficient work team to achieve the objectives on both sides of the supply chain.


McCarthy & Fosters participates in different international business alliances for the promotion of investment and development of new Agro-industrial Projects in the Latin American region, as well as for the Global Commercial Development of Latin American agricultural products and brands.


Currently, our focus is 100% Natural Tropical Superfoods; exotic tropical fresh fruits, tropical fruit pulp), vegetable pulps, dehydrated leaves and extracts. We continue to take advantage of the opportunities to optimize all processes; procurement, health and food hygiene, logistics, marketing and pricing, managing to offer superior quality in services, products and value for money. All Our Products are available in White Label or Our Own Brands.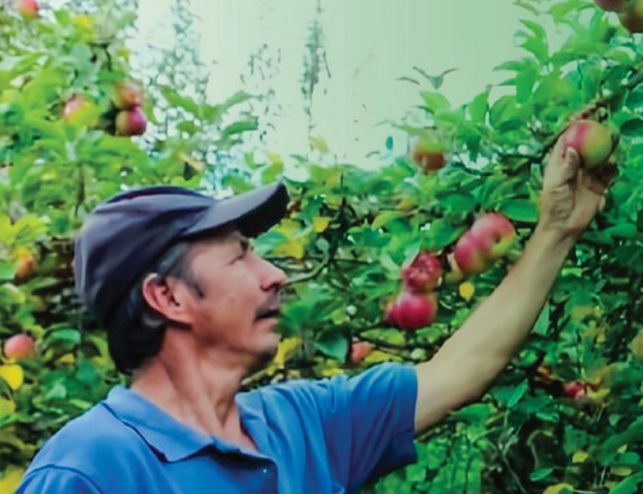 We select the best crops and agro-industrial producers as our supplying business partners through demanding criteria based on Social, Environmental and Economic Sustainability.


We work side by side with medium and small Latin American producers so that their products reach our clients´ markets with the best possible quality at the best prices.


Holding a strict commitment to confidentiality and working with the highest standards based on the strategic objectives of our clients, we are able to meet the most challenging demands of large, medium and small industrial and commercial clients in LATAM, USA, CANADA, EU, UK, UAE, ASIA,  AFRICA .


At McCarthy & Fosters we are convinced that business projects and practices must be loyal over time, ethically sustainable and in a permanent pursue for excellence.
We are a diverse team of women and men, multiethnic, multidisciplinary, interinstitutional, made up of professionals in agronomy, international business, finance and logistics, present on three continents, constantly striving for the adequate representation of our business partners and complete satisfaction of our clients´ needs.
Supplier/Exporter
Supplier/Exporter of tropical fruit, vegetables, legumes, grains and cereals, fresh, frozen, pulp, industrial and consumer, packaging.
Promotion
Promotion and commercial development of latinamerican agri-food companies in the USA, Canada, European Union, Middle East and Asian markets
Alliances
Support and accompaniment in the introduction and liaison of our Foreign Industrial and Commercial Clients with Local Growers and Producers in the Latin American Market
Investment
We invest in differential primary sector projects together with partners and clients
Consultancy
Provide business consulting, opportunity detection support, potential business partner due diligence and compliance screening, legal and project support
Research
Strategic Alliance with ENASPRO, a leading Spanish Engineering, Research and Development company
Baby Food Manufacturers
Bakeries & Confectionary
Beverage Manufacturers
Breweries
Dairies
Food Flavoring Manufacturers
Food Ingredients Manufacturers
Ice Cream Manufacturers
Processed Food Manufacturers
Food & Beverage Distribution Companies
Food & Beverage Retailers
Food Preparation Companies
Hotels, Restaurants and Cafeteria (HoReCa)
Food Service Distributors
Agricultural Producers & Growers
Agroindustrial Manufacturers